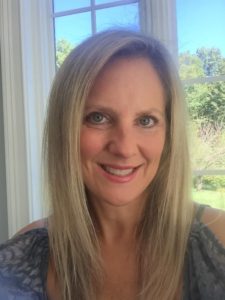 For more than 20 years, I've specialized in designing beautifully appointed and exquisitely detailed and functional Kitchens and Baths. Additionally, planning interior spaces, and outfitting homes with customized cabinetry and millwork for specialty rooms and closets.
At the start of my career, I began designing kitchens and baths for a showroom in Wilton, CT. I was offered a position at a Commercial Design firm in Hartford where I worked for 5 years as a Senior Designer/Project Manager. I missed the rewarding experience of working with homeowners on a more personal level to create their "dream kitchens" and living environments so I returned to my passion, Kitchen Design.
I am an ASID certified, licensed Design Professional with a Bachelor's Degree in Interior Design from Post University where I received the Excellence in Interior Design Award. I have experience in Commercial Design and Space Planning, Residential Design, and Project Management in both fields.
Spacial planning and organization is fundamental to successful design. It is essential to harmonize form, function and aesthetics to fully engage a productive, healthy, environment for you, your family and friends. Our creative problem solving approach, inspiring designs, unique selection of materials, finishes and textures, are the foundations for a space which expresses your unique individuality, defines your needs, compliments your lifestyle and encourages a positive atmosphere in which to gather.
A positive relationship with our clients, understanding their visions, project needs and goals are our priorities. Experience has taught me the importance of establishing common goals early on in order to ensure that the results I deliver are the results you expect.
My team and I have the experience and flexibility to guide you through every step of the project, from design and planning to implementation and maintenance. We are often involved early on in a construction project to advise our clients on interior wall layout. We Project Manage and schedule our jobs and maintain constant contact with our suppliers, vendors and our construction team so the job runs smoothly and there is minimal disruption to you and your family.
We insist on fine quality materials and workmanship from our cabinet makers, vendors and installation team.
Complete Design Package
Conceptual Design and Space Planning
Architectural Drawing and Rendering
Custom kitchen design and cabinetry for every room of the home
Finish selections
Custom counters
Custom metal design and fabrication
Custom closets
Project management, carpentry and installation
Your project goals and desired budget are important to us. We begin with a one hour complimentary site visit to discuss the scope of your project, your budget and to determine whether a set design fee or hourly rate is more appropriate for you and your project needs. Once we have a clear vision of the project, an initial budget will be developed and a Job Proposal presented. Once the Design Fees and Project Proposal have been accepted, a job retainer will be requested to begin the Design Process.
We entertain projects of any size, whether you are planning a small renovation or building your dream home, we have product lines and material selections suitable for your project needs.
We're excited to work with you on your next renovation or new construction project.
Please contact us:
Jodi Hook
[email protected]
203.417.9810